Free (and useful) Download Manager
2006-09-23
Free Download Manager is a free (oh, really?) and powerful download manager for Windows.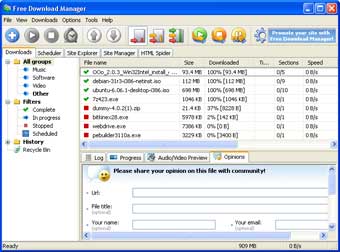 It offers all you can ask a download manager to do: It can split downloads into chunks for simultanous download, resume and time downloads for later, limit bandwith, and, of course get files from ftp, http, https sites. It just does what it should and is easy to use.
Seriously, I've been looking for this for years. 5 stars, period.